Do I Need Emergency Tooth Replacement?
2 Minute Read: 
There are many reasons why people may need emergency dental care or tooth replacement. 
This can range from injury to illness to cosmetic or practical reasons. Dr. Salamati offers emergency tooth replacement in single (or multiple) office visits for patients who want their smiles to look good in little time.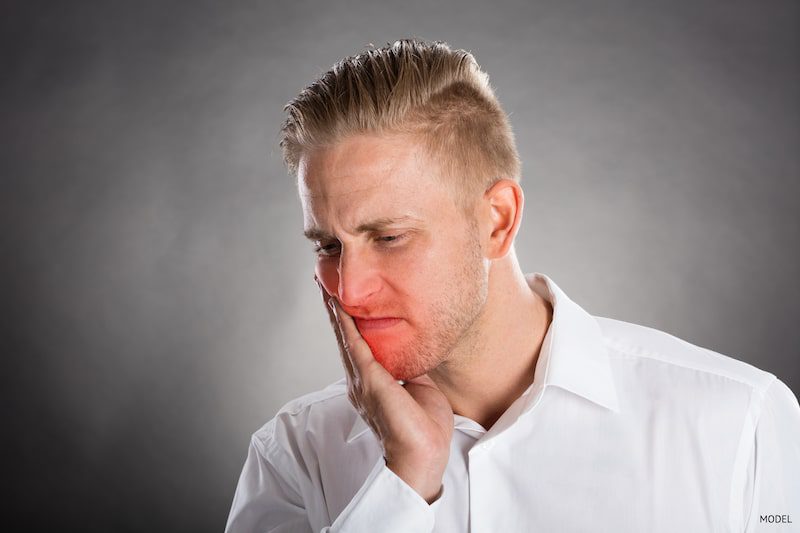 Do You Have
Missing Teeth
?
Emergency tooth replacement is only necessary for people who have lost teeth and experience significant physical or emotional discomfort because of it. 
Some people lose a tooth or two due to an accident or injury and require emergency care. These patients may only need one tooth replaced, or they may consider replacing all of their teeth if they have experienced significant tooth loss over months or years. 
If you have just lost a tooth and need emergency treatment, contact us by calling 310-275-1090.
No matter the number of teeth you are missing, Dr. Salamati can provide emergency care that provides natural-looking smiles quickly and efficiently. 
Same-day tooth replacement may even be an option for some qualifying patients. 
It should be noted that "teeth in a day" is not an appropriate treatment for every patient and is usually only reserved for select candidates. Dr. Salamati will examine your teeth, gum, and bone conditions to determine the appropriate course of action for your mouth.
Dr. Salamati believes in saving as much of your natural tooth structure as possible and always chooses the least invasive method.
Reasons for Tooth Replacement in
Beverly Hills
There are several reasons why teeth may need immediate replacement. Some patients may break or lose one or more teeth due to accidents, injuries, or decay. They may also have a cracked tooth that cannot be salvaged with a root canal and traditional crown. 
In many cases, single tooth implants are ideal. Other tooth replacement options, such as replacing several teeth, may be suggested for more extensive correction. 
Tooth replacement using dental implants usually requires two appointments, spread three to six months apart. 
You can learn more about the cost of dental implants here. 
Fewer Visits to the Dentist
One of the best parts of emergency tooth replacement is that the procedure (or procedures) can be completed in a short amount of time. This can be especially beneficial for patients who are suffering significant dental discomfort. 
Dr. Salamati offers many tooth replacement options and performs tooth extractions, bone grafts, or other emergency dental procedures to help restore intact and beautiful smiles.
Interested in Learning More About Emergency Tooth Replacement in Beverly Hills?
If you have questions about dental implants or other tooth repair options, please contact us. 
Our office is available by phone at 310-275-1090 or through our website. If you are currently in need of emergency tooth replacement, please call us immediately so we can get you in as soon as possible.
During a dental emergency, minutes count, so don't delay.