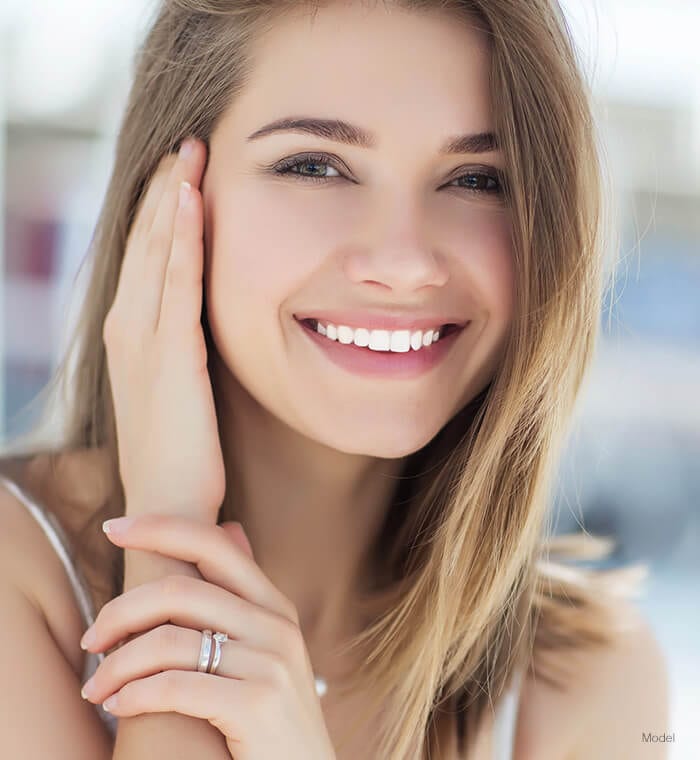 Gum Recession
While we are usually aware of the appearance and health of our teeth, our gums can often go unnoticed. Although our gums don't have the starring role in our smile, they still play a significant role in keeping our smiles attractive. Gum recession can cause the roots of your teeth to become exposed as the gums recede or pull away from the teeth. If this happens, your body loses its natural defense against bacteria and trauma, putting you at risk for tooth loss. While this may sound frightening, gum recession can be reversed when caught and treated early.
Schedule a Consultation
What Is Gum Recession?
Our gums are made of tissue designed to cover and protect the roots of our teeth. Gum recession is the loss of tissue in the gums. When this occurs, bacteria, plaque, and other forms of decay can reach the roots of the teeth, thus creating or worsening other oral concerns, such as periodontal disease.
Gum Recession Can Be Caused by…
Periodontal disease
Poor oral hygiene
Heredity
Abnormal tooth positioning
Overly vigorous tooth brushing
Hormonal changes
Abnormal tooth positioning
Smoking
Grinding your teeth
Your Treatment Options
Modification of
Oral Health Care Modification of
Oral Health Care
For minor cases of gum recession or when caused by the over-brushing of teeth, changing your at-home oral care may be all that is required. It is recommended that you gently brush your teeth at least twice a day using a soft-bristled brush.
Scaling and
Root Planing Scaling and
Root Planing
For cases of mild gum recession, deep cleaning of the affected area usually suffices. In this non-surgical procedure, built up plaque and tartar on the teeth and beneath the gum line are carefully removed before the tooth roots are smoothed, allowing the gum tissue to reattach to the tooth.
Gum
Grafting Procedures Gum
Grafting Procedures
Soft tissue grafts are commonly used to treat receding gums. This gum recession treatment is often required once the recession reaches the mucosa and the first line of defense has been threatened.
A soft tissue graft, known as a gingival graft, takes a thin piece of tissue from the roof of the mouth or adjacent area and gently moves the tissue to cover the exposed portion of the root. This added skin provides stability and healthy tissue around the tooth. Other types of Gum Grafts include pedicle graft and connective tissue graft.
Guided Bone and
Tissue Regeneration Guided Bone and
Tissue Regeneration
If gum recession has led to bone degeneration, tissue regeneration may hinder bacteria growth and the spread of infection. In this procedure, the developed pockets in the gum are cleaned, a bone graft is placed and a membrane is inserted in between the soft tissue and the bone to allow for the bone to regenerate itself.
Frequently Asked Questions