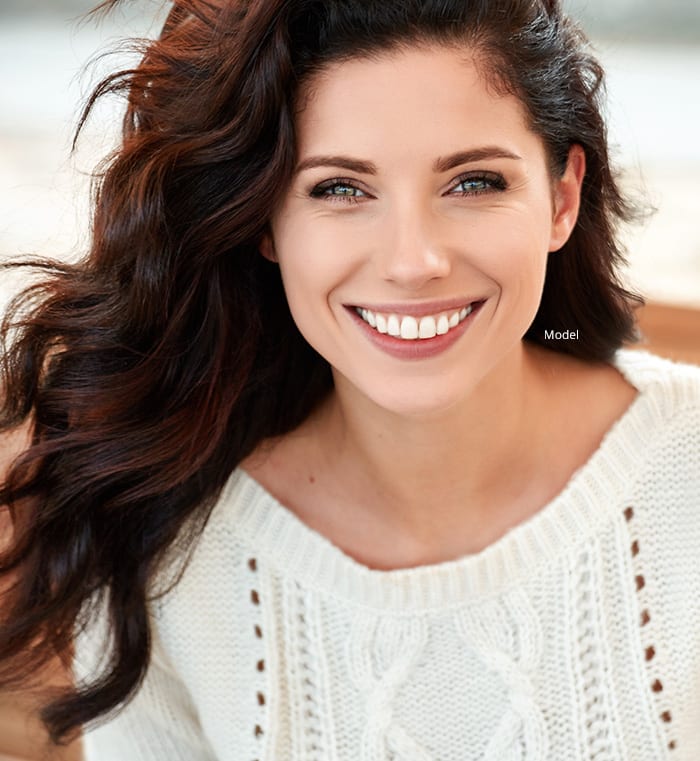 Dental Implants
A full and healthy smile can prove to be one of your most confidence-enhancing features. On the contrary, having missing teeth may damage your self-esteem and affect the way you handle yourself both personally and professionally, not to mention the effect it has on your ability to eat. Dental implants can improve both your oral health and physical appearance, allowing you to regain your confidence and show your smile off with pride.
Schedule a Consultation
The Procedure
There are several steps involved in dental implants. After the extraction of the tooth, the implant will be placed into the jawbone where the root once was. It will take three to six months for the implant and bone to form a bond and create the anchor for the crown (tooth). Sometimes, an abutment (a small metal post) is necessary to be placed on the implant to aid in the attachment of the crown (tooth). Once the implant has healed, the final crown (tooth) will be attached to the abutment, and your smile will be complete.
Dental Implants Can Provide…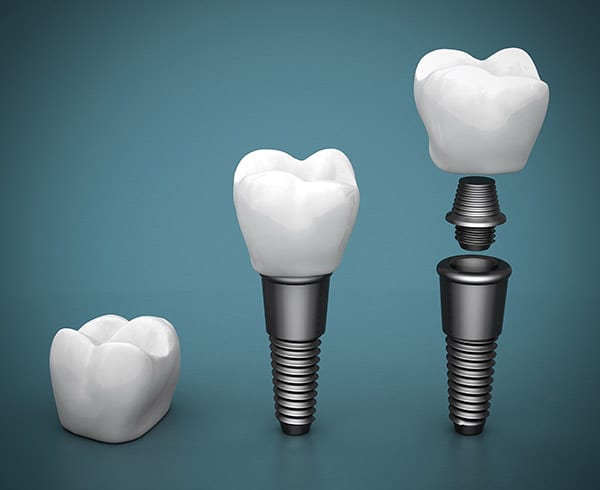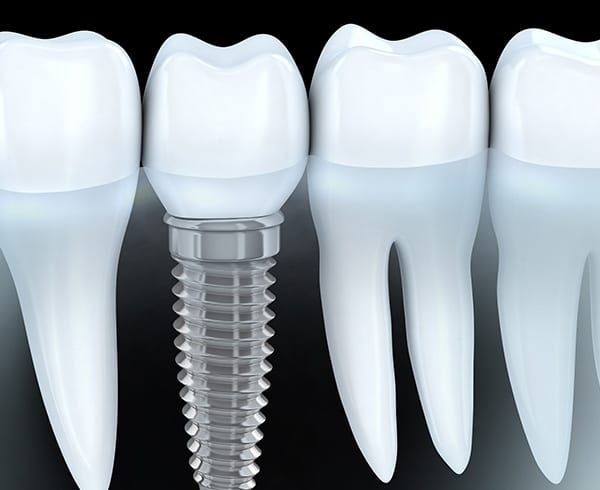 What Do You Desire?
A Natural-Looking
Smile A Natural-Looking
Smile
Dental implants both look and feel like your natural teeth; they prevent future bone loss and gum recession while creating a natural-looking smile. The only people who will know you had dental implants are those you choose to tell.
Adjacent Tooth
Protection Adjacent Tooth
Protection
Unlike traditional bridges, dental implants do not harm the neighboring teeth. Bridges require adjacent teeth to be filed down to support the bridge. This can create additional problems down the line as bones may deteriorate, gums may recede, and the supporting teeth may decay. Since implants are inserted directly into the gum and bone, there is no need for the adjacent teeth to be used as an anchor.
Peace
of Mind Peace
of Mind
Fixed bridges or dentures may deteriorate over time, and they may make you cautious about eating certain foods. Dental implants allow you to eat anything you want without fear. Implants are secure, reliable, and when properly maintained, can last a lifetime.
Confidence Confidence
Missing or damaged teeth can lead to a lack of self-esteem. After dental implants, you will be able to smile, talk, and eat with confidence.
Frequently Asked Questions