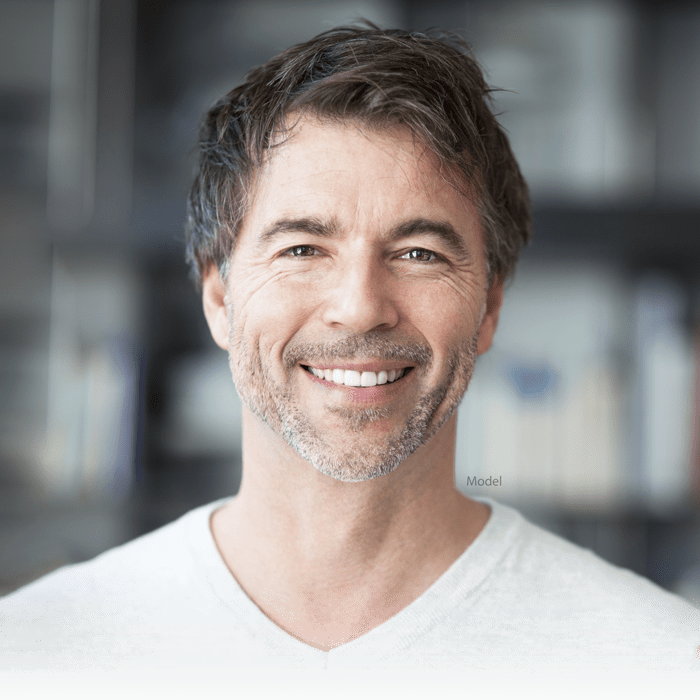 Pocket Reduction Surgery (Osseous Surgery) in Los Angeles
Bacteria are constantly growing in our mouths. When these bacteria attach to the teeth and roots, pockets form between the teeth that lead to periodontal disease and destruction of the bone and gum tissues. If these pockets are left untreated, these bacteria colonize and spread, leading to tooth loss.
Pocket reduction procedures, also known as osseous surgery, is a process that allows Dr. Salamati access to the root surfaces of the teeth to remove tartar, minimize or eliminate the pockets in the alveolar bone, and present a more aesthetically pleasing mouth. As pocket reduction halts the progression of gum disease, it improves the overall look and health of your smile.
Schedule a Consultation
What Is Pocket Reduction?
Pocket reduction surgery aims to remove tartar and disease-causing bacteria from the tooth roots while at the same time reducing the size of the pockets between the teeth that cause advanced stages of periodontal disease. This treatment is accomplished by separating the gums from the teeth and bone, removing infected gum tissue, and reshaping the bone to prevent bone loss and the spread of bacteria. This is often the preferred treatment for advanced stages of periodontal disease.
Pocket Reduction Can:
Reduce bacterial spread
Reduce gum inflammation
Prevent bone loss
Prevent tooth loss
Enhance the smile
Ease at-home care
Your Pocket Reduction Treatment
Gaining Access to the Teeth Roots Gaining Access to the Teeth Roots
Local anesthesia is used to numb the affected areas. Dr. Salamati gently cuts around each tooth in the area to release the gum tissue from the teeth and bone, giving him access to the roots of the teeth.
Professional Deep Cleaning Professional Deep Cleaning
Despite its name, osseous surgery is more like a deep, thorough dental cleaning. Dr. Salamati employs root scaling to remove tartar and bacteria from the surface of the tooth root and maintain healthy teeth.
Bone Reshaping Bone Reshaping
Bone is reshaped to ensure that when the gums heal, they will not attach to an uneven surface. This may entail smoothing the bone in some areas with a drill and hand tools to restore the rise and fall of the bone, or it may involve using bone grafting to fill in large defects. Once the bone is smooth, the gums are redraped and then sutured in place.
Frequently Asked Questions