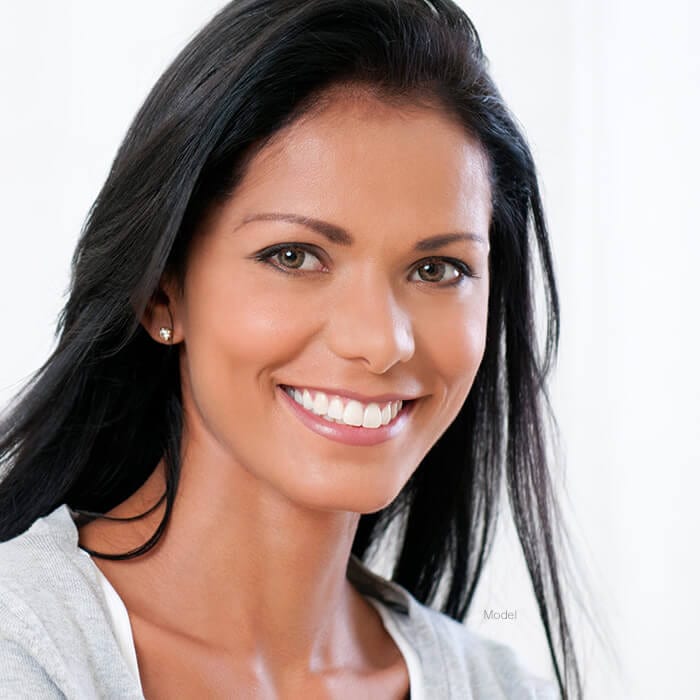 Dental Implants Cost in Los Angeles
Dental implants create a full and healthy beautiful smile that can enhance your confidence in social and professional settings as well as improve your ability to chew. Dental implants look and feel like your natural teeth and are often the best treatment option for tooth replacement. While dental implants come with a significant upfront cost, they are a permanent and hassle-free way to restore your dental health.
Many variables are considered when determining the price of your dental implants. During your consultation with Dr. Salamati, you will be provided with an estimation of the cost of the procedure that will include all of the following factors.
Schedule a Consultation
Are Alternatives to Dental Implants Worth It?
Bridges and dentures are the most common dental procedures alternatives to dental implants. Dental bridges are designed to replace one or more teeth, and dentures can replace multiple or a full set of teeth. While bridges and dentures are initially cost effective, they are not necessarily the better option. Dental implants look, feel, and work like your natural teeth.
Bridges, unfortunately, have to sacrifice the structural integrity of the adjacent teeth, and dentures require constant maintenance. Dentures can also be uncomfortable and irritate the gums. These restorations do nothing to support the health and quality of the jaw bone and may necessitate additional treatment in the future. Dental implants produce natural-looking and comfortable dental care support without the continuing expenses of bridges or dentures.
The Cost of Dental Implants Depends on…
The dental implant itself
The attached dental crown
The location of the dental implant
A single tooth or full mouth teeth replacement
Whether dental bone grafting is necessary
Pre-existing dental health conditions
Your pre- and post-surgical dental care
Your dentist's experience and expertise
Your Dental Implant Procedure
Dental Examination and Extraction Dental Examination and Extraction
Dental implants replace teeth that have already fallen out or damaged teeth that must be extracted. Implants may replace a single tooth, multiple teeth, or a full mouth.
Dental Grafting and Preservation Dental Grafting and Preservation
Bone grafting and site preservation are sometimes necessary if a portion of the bone has disintegrated due to damage. This is a common result of tooth loss. A dental implant requires adequate bone strength and health to hold the implant.
Placing the Dental Implant Placing the Dental Implant
The root of a dental implant is composed of a titanium screw that is surgically placed into the jaw bone. It serves as the base to which the new dental crown (tooth) is attached.
Placing the Dental Crown Placing the Dental Crown
Once the gums and bone have healed, a porcelain crown (tooth) is attached to the implant (or connected abutment) to provide a natural and visually pleasing appearance.
Frequently Asked Questions
Contact your dental insurance company to find out if they cover dental implants or offer partial or full coverage. Health care credit companies offer no-interest and low-interest loans with monthly payment plans. Visit our Financial Policy page for more information about your financing options.
Dental implants are created to match your existing teeth, and they function the same way natural teeth do. They must also be maintained in the same way you care for your other teeth. It is essential to brush and floss twice a day and schedule routine check-ups with Dr. Salamati.
Dental implants improve both the aesthetic and health of your smile. Over a lifetime, they can prove to be the most cost-effective option.